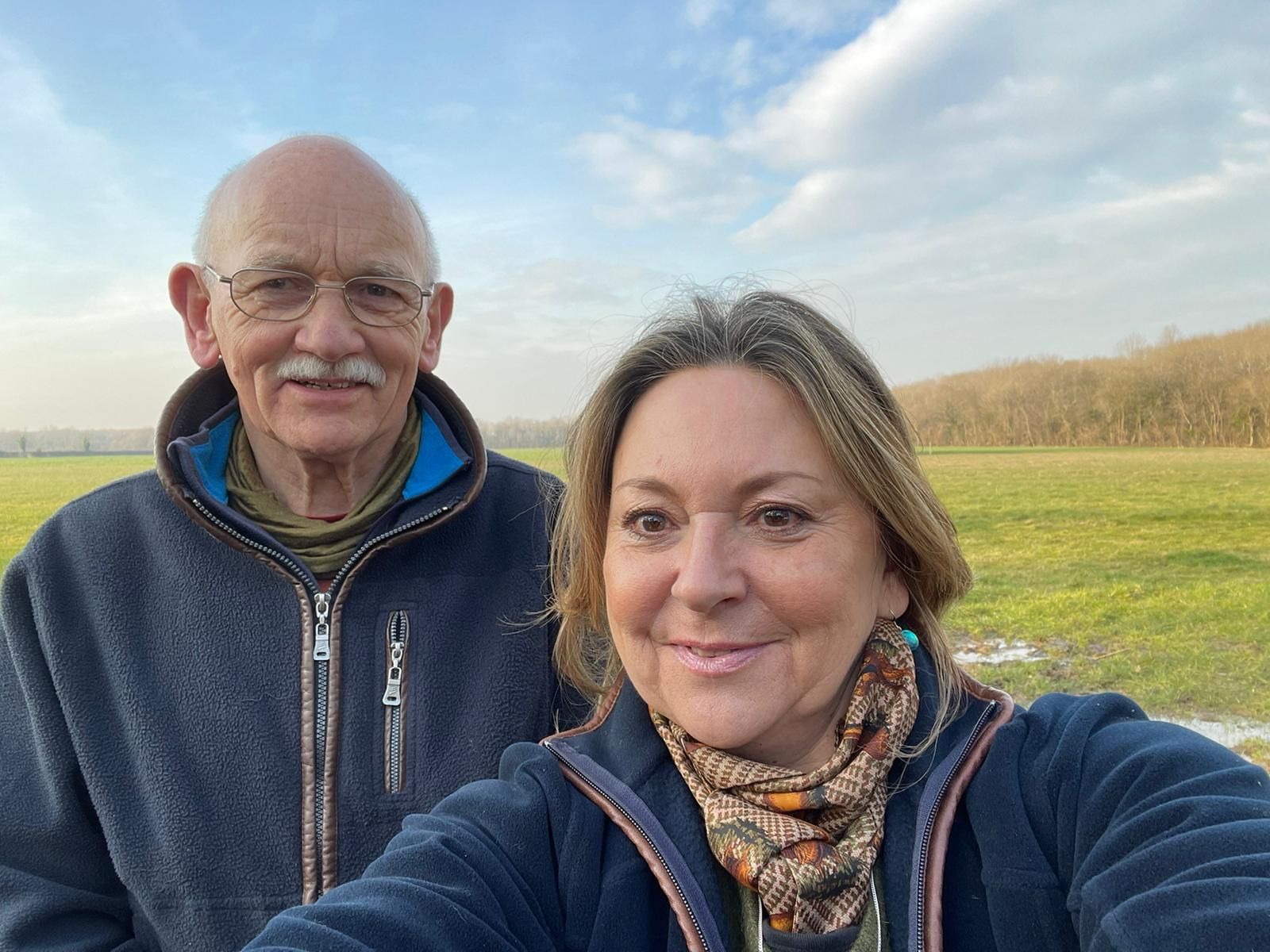 Testimonial: Traditional Mole Catcher Training Course
My one day training for Traditional Mole Catching with Louise Chapman Director British Mole Catchers Register on Thursday 3 March 2022 – by Roger Emlett
"My mystifying experience of subterranean moles goes back years. I'd never seen one live, yet these prolific diggers had continued to re-landscape my garden, literally making mountains out of mole hills. Based on the extent of their activity I was convinced that my garden was home to a major colony of these creatures.
Surely I thought with such a high population it was within my capabilities to reduce their numbers.
I sought the help of books, of which there are many, spoke with 'knowledgeable country men', of which there are also many, listened to folklore tales of methods more akin to witchcraft and magic, more recently 'YouTube' videos were expected to be my saviour. I even have a distant relative who was a professional mole catcher on Cheshire farmland in the very early 1900's, maybe I would find the solution in my genes.
But no, finger nipping tunnel traps, scary scissor traps, a home-made prodder, rustic marker flags and a shiny trowel, all together in an old bucket, I thought 'looked the part', produced totally zero positive results. Yes, traps went off, but expectant retrieval only resulted in disappointed failure.
After repeated failures I would take a break from mole catching activities for weeks or months. As is usual the rawness of failure diminishes with time and some of the optimism returns. I would focus on mole catching again only for the rawness of failure to be repeated and the area of mole excavation increase.
It took many stubborn years for me to accept I needed 'proper' help if I was ever to succeed.
Where to go for this help was not obvious as all previous sources had failed.
By good fortune I found the British Mole Catchers Register, I was surprised by such a body existing amongst the seemingly informal goings on in this area of country activities.
Good fortune continued to guide me as the main reference in the Register was to the The Lady Mole Catcher.
I knew from my first phone conversation with The Lady that this was different, this was positive and direct, no messing, I thought that this could be my saviour.
My day working alongside Louise was fascinating, stimulating and totally enjoyable. History, theory and practical hands on work fitting seamlessly into our day. Every minute there was new knowledge for me to absorb. I wanted to not miss a word, at Louise's pace that required my complete attention, but at the same time I was totally relaxed and able to appreciate the stunning Norfolk villages, churches, wildlife and gorgeous Spring weather.
Did I learn anything? Oh yes. 'Ditch the bucket and its contents, the marker flags are OK I suppose', was my first instruction. These turned out to be wise words.
Training throughout the day was integrated into the typical daily work of a professional Mole Catcher. This first hand insight into the practical application of their work was of great value to me and essential for a fuller understanding of the practical factors involved.
Of course most of us with mole damaged land, precious expensive gardens withering under the onslaught of excavations, children's play areas becoming unsafe with ground collapse and underground tunnels, do not want to trap those moles ourselves.
It was so pleasing to observe the ethical nature applied to Louise's work as we visited five or so sites where her mole catching services had been hired. Truly professional, straightforward, clear and precise words were spoken, an approach obvious to me appreciated by her customers. The results of trapping immediately sent in video and audio form demonstrating so well the efficiency and integrity of Louise's work.
I left to drive home fulfilled by the day of training. A very positive tutor, new knowledge, two proper 'up to the job' traps and an efficiently designed probe for finding the tunnels gave me hope but after many years lacking in success confidence was still a distant dream.
I approached my mole battered area at home with a new outlook, I now knew the sequence of steps leading up to humanely setting traps.
I chose my precise site, setting only one trap with care and precision inline with my training.
On my return, less than 4 hours later, the trap had sprung and excavation revealed my first success.
Video and audio material of the sprung trap and excavation completed my records of this event.
I would not have achieved this level of understanding, practical know-how or successful outcome without my time spent with Louise.
My Certificate recognising attending and completion of the British Mole Catchers Register one day Traditional Mole Catching Course is now proudly displayed alongside my other treasured memories.
Thank you Louise."
Find out more about our Traditional Mole Catcher Training on our web page or email louise@britishmolecatchers.co.uk