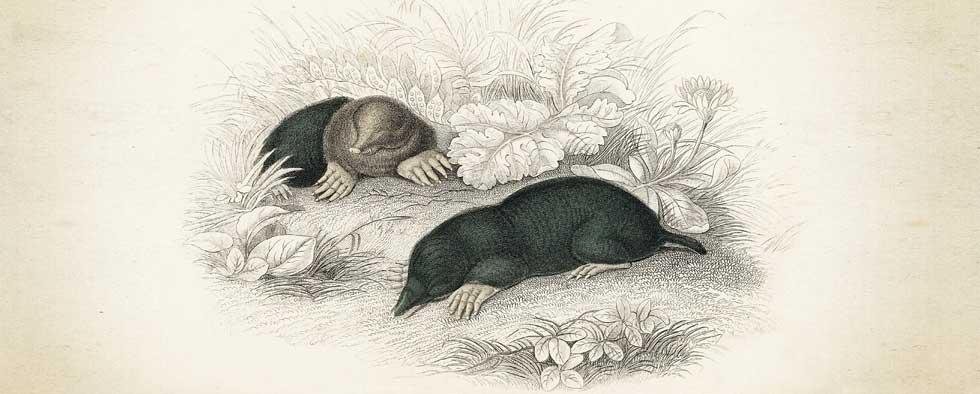 AIMS, CODE OF CONDUCT AND CODE OF PRACTICE
The AIMS of the British Mole Catchers Register are:
To raise the profile of traditional British mole catching in order that the skill and expertise of members is recognised and respected.
To bring competent professional practice to the industry and to encourage excellence.
To promote traditional mole catching as an appropriate and sustainable profession.
To act as a vehicle to connect those who seek a reputable mole catcher with a local member.
These aims will be renewed as required to reflect the industry demands and views of the members.
This is a code of behaviours required by members:
Conduct themselves in all their activities at the highest level of professionalism to protect their reputation, the reputation of BMCR and the reputation of traditional British mole catchers and to best serve customers.
To treat all persons with care, consideration and professionalism regardless of age, gender or sexual orientation, religion, personal disability or race including colour, nationality, ethnic or national origin.
To use the BMCR logo and name in an appropriate manner and to comply with relevant changes made by BMCR.
This code provides a framework to which members of BMCR are required to adhere. This code provides a standard for persons or bodies who might employ a mole catcher who is registered with BMCR.
Members are required:
To explain the nature and content of their procedures, including costs, and to answer any questions at a level appropriate to the customer's understanding and to respect a customer's right to request a second opinion.
To work within the confines of relevant laws and regulations and to make customers aware of these requirements.
To always hold relevant and valid insurance to protect themselves, their customers and members of the public and public and private property.
To assess a site for any potential risk to the client, members of the public, or any other persons, animals or property.
To recognise and work within the limits of their own level of competence and, where appropriate, to refer customers to a more experienced or better qualified mole catcher.
To employ humane practices and avoid causing unnecessary suffering to a mole at all times.
To use mole traps of good quality, adequate for purpose and checked for damage/ operation prior to use.
To regularly check set traps at appropriate intervals.
On discovery of a live caught mole to quickly and humanely dispatch the mole.
Not to use any live-capture devices for mole control.

To advocate the use of traditional mole trapping where possible although the BMCR understands that on rare occasions this may not be possible, therefore other methods may be used.

To only use advertising in adherence with current legislation, currently the British Council of Advertising Practice. To promote themselves in a responsible, honest and modest manner.
Take and maintain accurate records in accordance with advice from insurers. Records must be kept secure and confidential and passed on only with the client's consent, or where required to do so by a Court of Law. Data must be held in accordance with current legislation regarding Data Protection.
To operate within BMCR's Code of Conduct and Code of Practice if they undertake any work on a non-commercial or voluntary basis.
To continue personal development on a regular basis which may include, but is not limited to, training, research, or communication with others working in the industry or related industries.
In order to protect the reputation of the British Mole Catchers Register, failure to comply with and uphold this Code of Conduct and Practice can result in termination of membership.