Welcome
to the best register for those who need a Traditional Molecatcher or are one !!
The definitive register of Britain's Traditional Molecatchers
- hundreds of the best Traditional Molecatchers in the land

If you need the services of a Traditional Molecatcher .....
Click this large white Button





we can put you in touch - Free of Charge !!
with a reliable and traditional one local to you

We offer two services.
One for those with a Mole problem who want an appropriate traditional solution to mole control and
One for those who have the traditional Molecatching skills
(January saw a record membership increase)
Mole Control at it's best
If you are or want to be a Registered Traditional Molecatcher
Click this large white Button




--------------
Britain's Lantra approved Molecatcher Training
Add to your country skills.......
MOLECATCHING
A MUCH RESPECTED SKILL

- see our Training Page
Our popular and highly regarded Training courses......
See Training Page for forthcoming dates
Courses filling up quickly for forthcoming courses
--------------
Check Out our ever growing


ALBINO MOLES PAGE


Click Here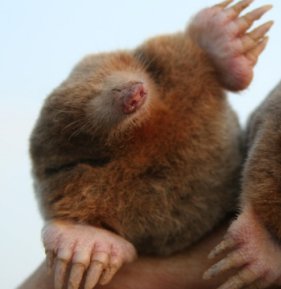 ALBINO & UNUSUAL
MOLES
(Click Picture)
Members who wish to access the Members area
of our website should do so
by logging on to the Forum first.

Members Forum
Are you keeping up
with the debates ??
Click Here
Members of the BTMR are committed to deliver and provide a traditional solution to meet the needs of their customers, whilst achieving a sensitive and sustainable balance for wildlife and the environment without the use of compounds

Follow us on ...
Wishing all a prosperous 2015
Click Here for a message from the Founder