ABOUT BTMR
INTRODUCTION.- We believe it is the right time for a twenty first century solution to the way Traditional Molecatching is approached.
With the help of the World Wide Web we can now make Traditional Molecatching skills readily available to all who have need to call upon them.
Our aims and code of practice is clear and precise and provides an assurance to customers and Molecatchers alike.
Click here to view the detail...

We now have an extensive website which includes the registered details of Traditional Molecatchers all over the UK. This information is clearly laid out for customers to find a reliable Molecatcher with traditional Molecatching skills which will resolve their problem. Click the large "Find a Molecatcher in your area" Button at the top of this page to be taken to the Full Register.
BRITISH TRADITIONAL MOLECATCHERS REGISTER was established in 2007 by Brian Alderton, one of the UK's leading traditional Molecatchers with a business "Mole Control" which has the enviable reputation as one of the countries leading mole control firms.

Brian has been a professional Molecatcher since 1998.

All his Molecatching is by traditional methods.

Brian has featured in Yorkshire Post and Radio 4's Home Truths amongst numerous other media appearances.

From a small garden to a country estate. Working for Households, Parish Councils, Town Councils, PLC,s Schools, Government offices, Sports Associations, and the Farming community in general and with a customer base of c900 he is never short of work.
AIMS ETHICS AND PRACTICE
of
The British Traditional Molecatchers Register
For full details click the button below

In summary the aims are.....
To promote, improve and advance the skills of the Traditional British Molecatcher, for the benefit of the public and agriculture.
To ensure the advancement of Molecatchers and to provide training for people who wish to acquire those skills.
To promote Traditional Molecatching through the press and media, and to provide a base 24/7 which separates the professional Molecatcher from other pest control operators.
To provide a network of Molecatchers throughout the British Isles. In local areas where they can concentrate on smaller more compact areas .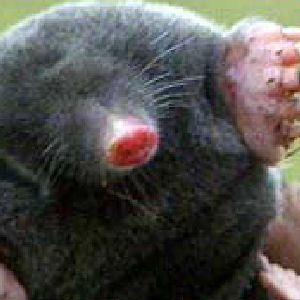 B.T.M.R. PERSPECTIVE
The role of the Molecatcher in the British countryside goes back hundreds of years. Alas like all traditional skills they have slowly been in decline. But hopefully with the emergence of the B T M R things will start to improve. The BTMR website intends to be the definitive site for British Molecatchers.
With the withdrawal of Strychnine for mole control the demand for the Traditional Molecatcher has risen and will rise in the future. Many of the pest control companies are abandoning mole control work because trapping is too time consuming for them, and gassing is not totally effective, and can only be used in certain locations, and weather conditions. Not so with the Traditional Molecatcher, these individuals are not fazed by many of the jobs put before them. They are experts at mole catching and are aware of all the associated problems.
Members will be permitted to display the B.T.M.R. logo on their vehicles ( badge Issued with Membership cards), and will be able to use the B.T.M.R. logo on their letter head and any other promotional material..
Enquiries and work requests received by BTMR will only be passed on to fully paid up members of BTMR.
Launch and development of BTMR is expected to receive considerable complimentary media coverage,
Professional Traditional Molecatchers will benefit from the reputation that membership of BTMR brings.
Joining Details .... Click Here
"Long live the British Molecatcher"
A number of the photographs used in this website come from other sites on the worldwide web and we thought they were lovely pictures related to Moles.
If you have any pictures you would like to contribute to this site - please feel free to submit them.
If you took one of the pictures we have used and do not wish us to use it or would like acknowledgement - please let us know.